We are happy to announce that we released a new MORe version! Since the major release of MORe 4.0 Ftan in May 2020, we were continuously working to improve MORe step by step and make it faster, better, and more user-friendly.
Units in the postprocessor
Up until now, the units were fixed in the postprocessor to rad/s for the frequency and s for the time domain simulation results. In the latest release, you can switch between predefined units allowing you to have the most suitable for your case. You can select between rad/s, Hz, 1/min, 1/h and 1/d for frequency as well as s, ms, min, h, day for time domain. This feature is available for the figure and tabular viewer.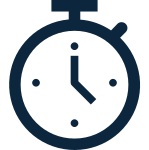 Ever wondered how long it takes MORe to open or save a composition? Or how long it took to reduce the model of your large machine tool? We added time trackers to MORe, such that you can estimate how long it will take the next time you perform a computationally expensive task.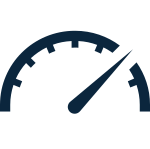 If we are already talking about time of computationally expensive tasks: We reworked the way we store and open large matrices. On one hand, this lowers the saving and opening time of MORe models. On the other hand, this allows MORe to save and open matrices larger than 4GB, and thus enables to save larger MORe models.

We reworked the way how ANSYS-Models are exported. Using ANSYS Customization Toolkit (ACT), we built our own macro in ANSYS which directly creates the files with the extension .wbmore. These files contain all the necessary information and thus we could simplify the interaction between ANSYS and MORe.
Matlab tools functions for link properties

In MORe 4.1 we bring back the functionalities regarding the link property matrix calculation in MATLAB which were dropped in MORe 4.0. Although the syntax and usage is a little different, you will again be able to change the link properties in MATLAB. To get startet type help hore.tools.link_properties in the MATLAB command window.
As usual, we were working hard on eliminating as many bugs as possible to deliver a bug-free software. Please check the changelog on the download page to get information on what has been fixed.
Do not hesitate to download and work with the latest MORe release. As we take great care on backwards compatibility, you will not lose any of your existing projects. Give it a try and let us know how you like it!